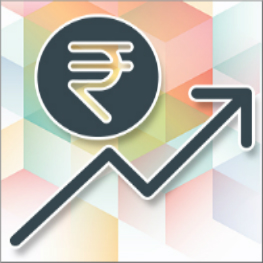 Are you one of those traders who have bought some stocks on the advice of someone else and waiting for months and years to recover the cost? As per the experts,
stock market trading
can be quite risky but one can act smartly to earn some quick bucks. Traders who are new to trading always have a question as to how to earn Money from/in
stock markets
.

One has to admit that there is an aura around the stock markets, and many do have an assumption that they can earn a lot of money by trading in stocks. To start with, traders who are new to stock trading need to start with intraday trading or day trading as it is popularly known. To achieve success in
intraday trading
one needs to be aware of some simple practical and psychological tips which one can acquire with experience.

Let us now have a look at some tricks and strategies that can be implemented by day traders when trading in Indian stock market.
Also Read:
How to make money while trading in Futures & Options
Understanding day trading

As per the experts, day trading is not ideal for everyone as it needs the traders to have a practical approach. Emotional factor too plays a very important role in earning profits from intraday trading. If you are wondering on how to make money in shortest time possible, it is important to understand that there are no shortcuts and one can earn good with research and experience.

Day trading does not help one get rich overnight. Many of the traders start day trading with an assumption that they can generate good money by making profits with just a single trade. But this is practically not possible and is not real as well. If you wish to earn good with intraday, then traders need to study and dedicate themselves and learn with experience. Day traders need to put efforts for months so that they can understand the markets to generate profits.
Understanding that profits and losses are a part of intraday trading

Traders who study markets can generate good profits in intraday trading. Traders can start with reading markets and keep themselves updated with both domestic and international markets. They can also read about company updates, government updates and so on. These are those factors, which will affect the direction of stock markets and this is what the trader needs to concentrate on.
Have a practical approach

The intraday stocks always move based on the market sentiment and hence if you have to make profits in intraday; the trade has to be based on the movement of the stock market. For example, if the market is bullish, then buy and sell a few times to earn small profits rather than waiting for that big move. Similarly, if the market is bearish, you can short sell and buy at the lower levels to gain some small profits with 2-3 trades.
Also Read:
How to make money while trading in Stock Market
Reduce your losses

Intraday trading is all about generating small profits with multiple trades. This helps reduce the losses and generate daily profits. One way the traders can reduce the losses is to wait for the right time to trade rather than trading at every move in the stock 's price.

Never wait to generate huge profits in just trade; instead plan multiple trades and earn small profits. Many a times traders tend to overtrade, and they end up in losses. When it comes to intraday trading, no one has the control over the movements of stocks and hence if the trader waits too long and the direction of the stock reverses, the trade then enters into a loss.

Another important aspect to remember during intraday trading is to use
stop losses
. Stop loss helps to minimize your loss in case of sudden reversal in the direction of the stock. One also has to be careful not to use the margin amount that is provided by the broker. If you do so, the trade has to be squared off before the closure of the market irrespective of loss or profit. If the trader just uses the money, he/she can opt for the delivery of shares bought if the trade gets to loss.

To conclude, traders always need to use just 50 % of their money while trading in intraday and the rest of the money has to be kept as a backup. Till one gain experience, it is advised not to use the margin amount. Intraday is not about getting rich overnight instead earning profits every day for the rest of the month.